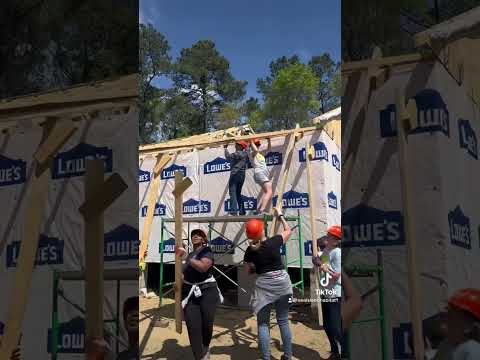 Sea Island Habitat just wrapped up our 24th Annual Women Build on Saturday, April 1. Women Build is an annual fundraiser where women in the community come together for a week to build a home for a hardworking Habitat Partner Family. The funds raised were applied toward the building materials that made this home a reality! 
This year we built a home for Alejandra & Fernando (pictured in the center photo) on Wadmalaw Island. When asked what this project meant to them, Alejandra said "This Habitat house means we have a place to call home - a place we can grow our family once we begin to have children."
This year we raised $56,480, far exceeding what we raised during our 2022 Women Build! Special thanks to our sponsors, committee members and builders!
×
×
×
Habitat Partner Family Home Closings
×
Gloria. Wadmalaw Island. 3/23/23
×
Tambreyah. Ravenel, SC. 4/5/2023.